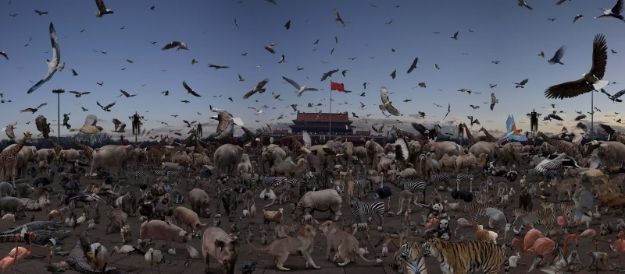 Episode #291
Download
the elephant's child - jack nicholson & bobby mcferrin
see the cheetah - the big game hunters
rhinoceros - stan robinson
the monkey speaks his mind - dave bartholomew
lost in the jungle - bob center
wolf call - lord dent & his invaders
pretty fly - walter schumann feat. sally jane bruce
the snake - downbeat crowd
i'm a hog for you - the coasters
the cuckoo - taj mahal
???????
little bird - the beach boys
i smell a rat - bog mama thornton
the cat walk - the village soul choir
tiger - sparkle moore
zapatoo the tiger - roland alphonso
mongoose - elephant's memory
the animal in me - the orphuns
???????
the bullfighter - ken nordine
hound dog bay at the moon - odetta
blackbird - nina simone
the elephant walk - donald jenkins & the delighters
foolish frog - blind blake
rat race - the drifters
i'm a king bee - the coachmen
come home, black birds - cosmic flight, inc
dolphins - terry callier
????????
catch me a rat - fabienne delsol
pony - annette peacock
funky cat - james knight & the butlers
????????
wolves & leopards - dennis brown
the vulture - gil scott heron
wild horses - johnny hammond
underdog - sly & the family stone
meow - cat
mongoose - eden ahbez
hippopotomus - desmond decker
do the jellyfish - neil sedaka
ride your donkey - ramblers dance band
visit to the zoo - ultra
a song about a giraffe - yat-kha
hi yo camel! - the peeple
tie me kangaroo down sport - rolf harris
big bad wolf - the sham-ettes
the hip monkey - the nite owls
calling all cows - blues rockers
enchanted farm - the forbidden five
when i see an elephant fly - dumbo crows
when i see an elephant fly - gregory isaacs
????????
goodbye horses - harlem